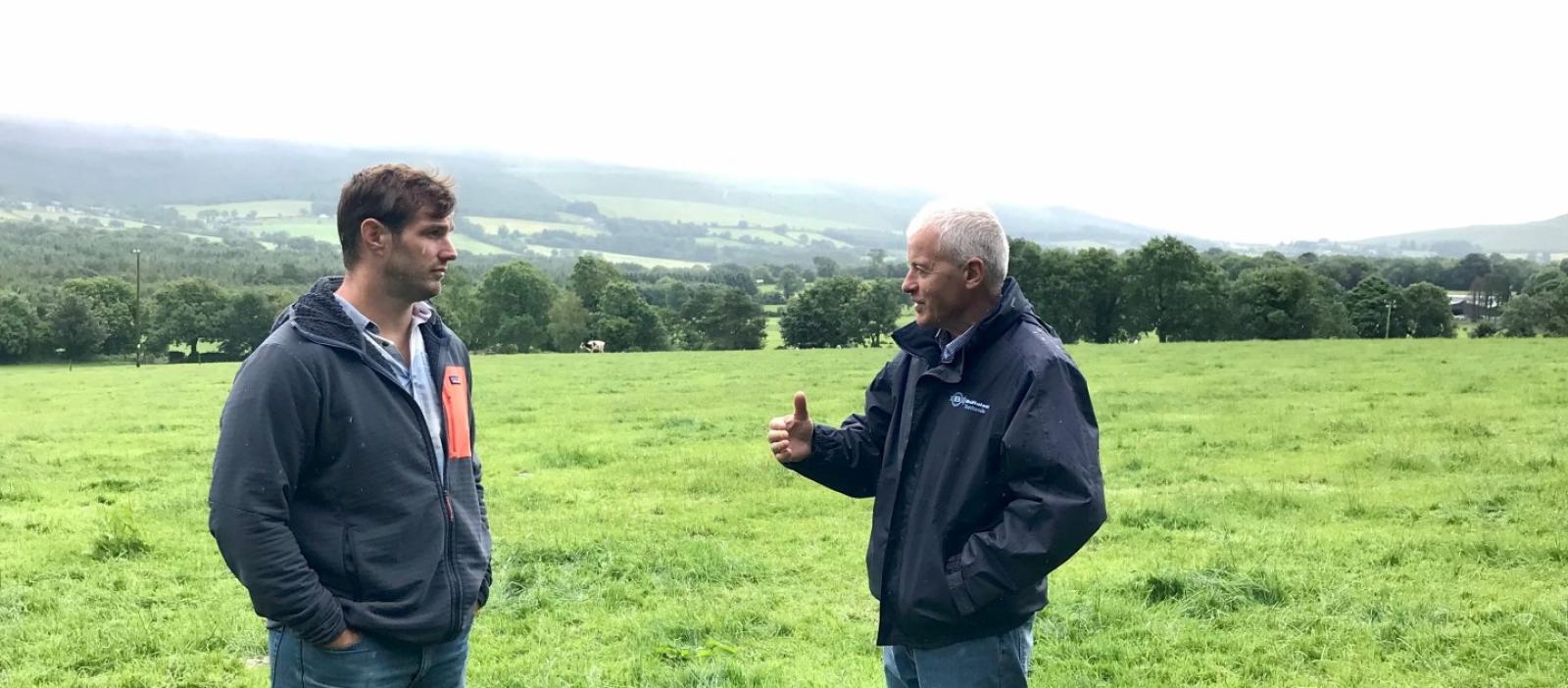 Earth Fed Muscle partnership with Truly Grass Fed
Earth Fed Muscle is a US-based company that sells high-quality whey protein with minimal ingredients. As Truly Grass Fed customers, they purchase whey protein isolate for their range of grass-fed protein products sold in the U.S.  Their CEO Brooks Miller, visited Ireland from 28th – 29th June and was welcomed by a cross-functional team from Glanbia Ireland. 
Their first port of call was Joe Hayden's farm in Tinahely, Co. Wicklow. A farmer himself, Brooks Miller, has a keen interest in sustainable farming and gained valuable insights into our grass-fed system and the strong farming community that supports Joe's business to thrive. During the farm visit Brooks and his team were able to capture video footage for use on their own website and social media campaigns for Earth Fed Muscle. Thomas Ryan, Senior Sustainability Manager, and Joris Somers, Animal Health and Hygiene Manager, brought to life our Living Proof programme during their interviews with Brooks.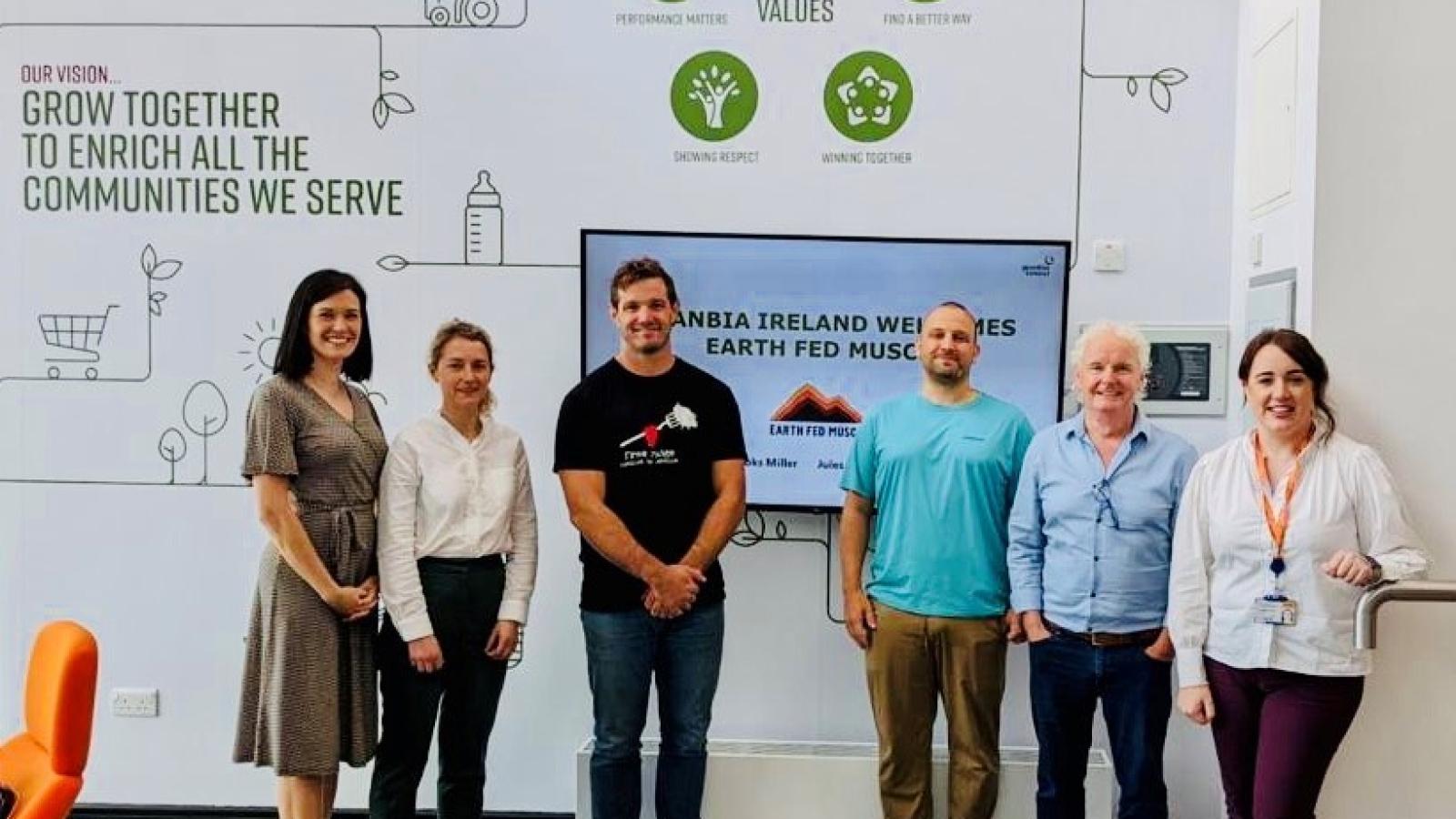 The second part of Earth Fed Muscle's visit focused on a visit to our Ballyragget production facility and Innovation Centre. Eve Mulcahy, Proteins Category Manager, explained our gentle processing methods and how Truly Grass Fed is campaigned in our plants to ensure its credentials are validated. Head of Nutrition & Sustainability Innovation, Michelle Collins, gave the group a tour of the newly opened Glanbia Ireland Innovation Centre. Our R&D capabilities were demonstrated through a sensory test and application tasting.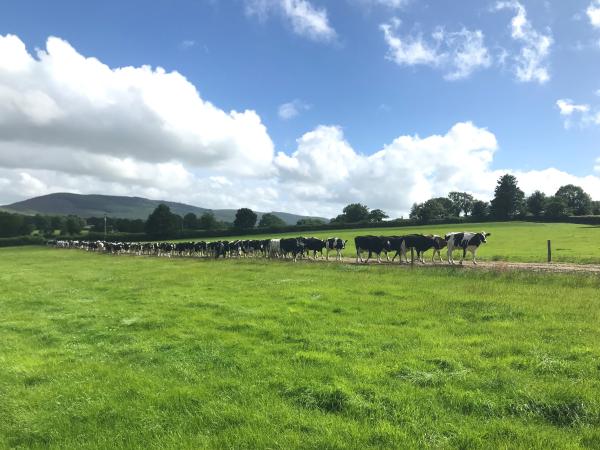 Following their visit, Brooks expressed the positive impression the experience made on him.
"I really mean it when I say everything you're working on with TGF is inspiring, not just for EFM but for me as a farmer. The level of coordination and communication you have going from animal and soil health to processing to marketing is remarkable. Keep up the great work, I look forward to a long, healthy partnership with Ireland and Earth Fed Muscle."