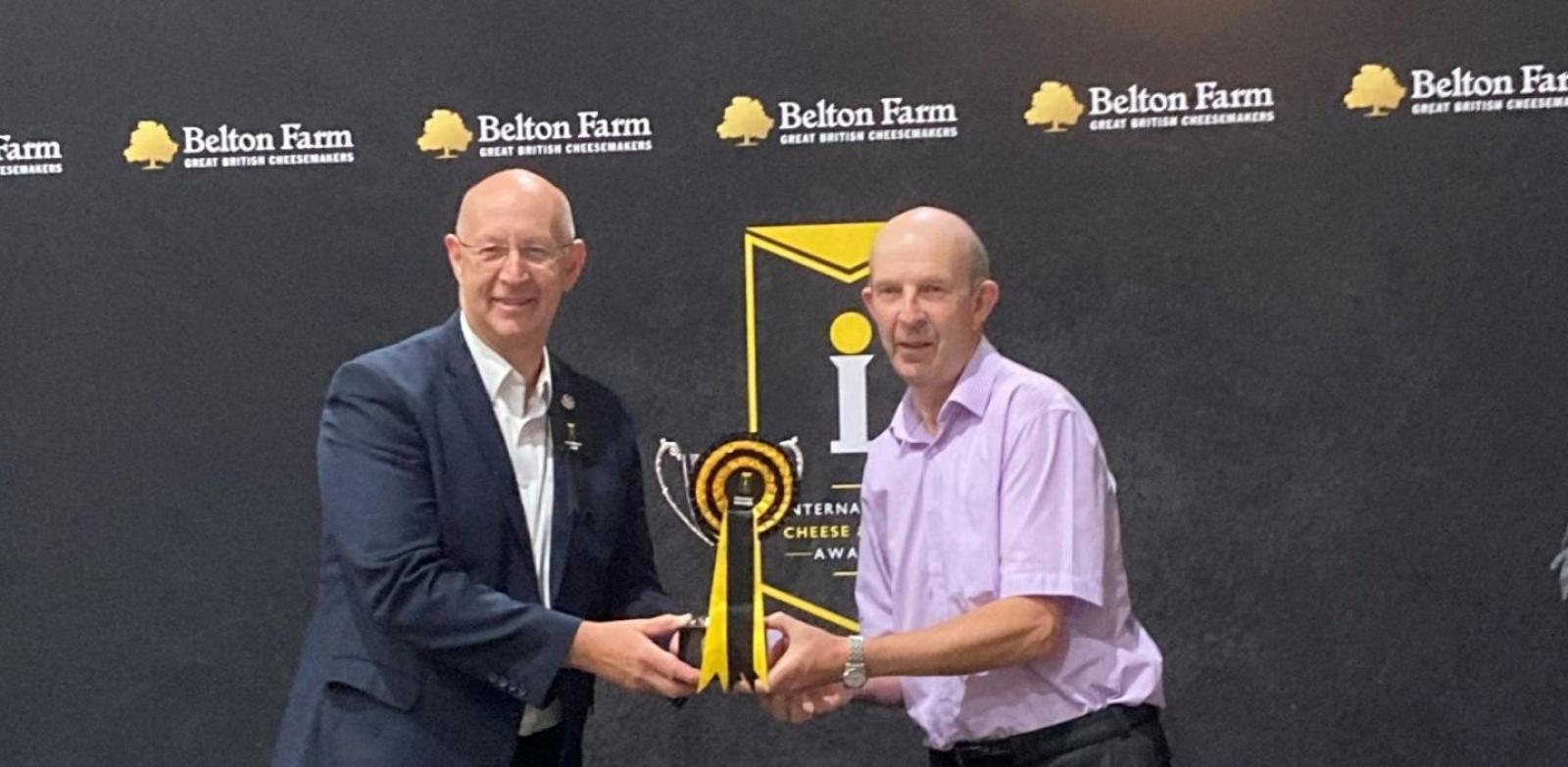 Glanbia Ireland Winners at International Cheese and Dairy Awards
Glanbia Ireland Cheddar proved to be a top hit with the judges at this year's International Cheese and Dairy awards, scooping two gold, five silver and four bronze medals.
Glanbia Ireland also brought back home the Best Overseas Creamery/Block Cheddar award which positions us as a champion among world-class cheese producers. Our decades of cheese-making expertise were additionally recognised by winning the Kerrygold Trophy for Best Irish Cheddar for the third consecutive year.
Shane McDarby, Head of Category Cheese, commented,
"These awards are recognition of the dedication of our farmer milk suppliers and employees who strive daily to produce the highest quality, sustainable, grass-fed cheeses. As a food and nutrition business, we are committed to developing solutions for B2B and B2C customers that meet the taste, functionality, and ethical standards international consumers demand".
Learn more about our cheese portfolio here.
See below the full list of awards obtained for Glanbia Ireland Cheese.
Ballyragget Facility
The Kerrygold Trophy
ICDA Awards Champion Overseas - Creamery/Block
 

Irish Cheddar, white or coloured.
Open to Republic of Ireland & Northern Ireland

Gold

Medium Cheddar, white or coloured, open to non-UK producers. 

Gold

Vintage Cheddar, white or coloured, exceeding 18 months.

Silver

Extra Mature Cheddar, white or coloured, open to non-UK producers. 

Bronze              

Wexford Facility

Irish Cheddar, white or coloured.
Open to Republic of Ireland & Northern Ireland

Silver

Mild cheddar, white or coloured, open to non-UK producers. 

Silver

Medium Cheddar, white or coloured, open to non-UK producers.

Silver

Vegetarian Cheese, white or coloured, open to non-UK producers. 

Silver

Mild Cheddar, white or coloured, open to UK and non-UK producers.

Bronze

Mild Cheddar, white or coloured, open to non-UK producers.

Bronze

Mature Cheddar, white or coloured, open to UK & non-UK producers.

Bronze